Before & After Project Example:
Professional
Residential Attic Mould Remediation

in St. Catharines, Ontario.
Expert Water Damage Restoration Services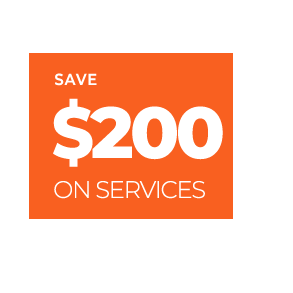 Save $200 On our Attic mould removal services
* Offer is valid with the minimum purchase of $999.00
Watch Mike Bashford, the owner of Get Rid Of Mould, as he walks you through the original conditions of this attic and describes what has gone wrong and what needs to be done to correct it.
With the remediation and associated steps completed, Mike shows us the results and explains what was used and why everything worked.
Severity Level
(out of 5)

:
The mould that you see had been there for a while and had begun to penetrate into the plywood roofing and rafters. If detected early enough, damage to the actual building materials would have been minimal.
Residential home in St. Catharines, Ontario.
This attic had a serious ventilation issue, as an attic without proper ventilation can create conditions for the proliferation of mould.
On closer inspection it was noticed that many of the Moore styrofoam soffit vents were either plugged with insulation or pinched and either (or both) of those conditions will reduce or stop the flow of air into the space from the soffit creating a ventilation issue.
The old Moore vents would need to removed, all soffit to be cleared of excess insulation, and then new venting would be installed.
An application of our mould removal products would also be needed.
This attic took approximately 5-6 hours to complete.
Once set-up was complete:
Once completed, the change in appearance was very dramatic.
The mould was removed with the majority of the staining (a by-product of mould's digestion of material) now gone, returning treated surfaces to close to their original finish.
Months later, the homeowners inform us that their attic venting continues to function properly and that the mould has not returned.
Another successful remediation!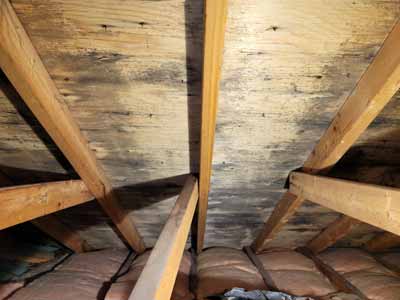 The mould in this attic was quite advanced and in need of immediate remediation.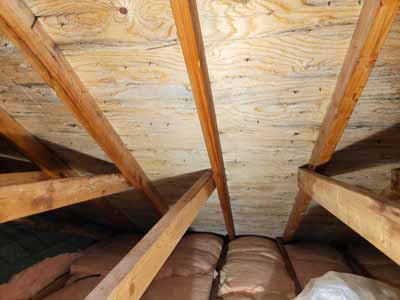 As you can see, the mould removal process was a complete success and these homeowners won't have to deal with it any longer.
Our
Mould Remediation Services

Include:

From the initial visual inspection, right through to complete mould removal, we offer complete, start-to-finish mould remediation services.
Mould Inspections
If you suspect there is mould in your home, all of our
visual mould inspections
are provided free of charge and we'll be happy to come out to help.
Air Quality Testing
If we can't visually find the source of your mould, we can conduct additional,
professional air quality testing
that uses infrared technology and is quite effective.
Mould REmoval
Using the latest industry IICRC approved methods, we'll quickly and safely
remove all of your mould
and ensure that it stays gone for good.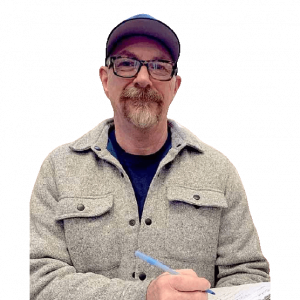 Mike Bashford
Owner of Get Rid Of Mould
Let's start the conversation
Getting In Touch Is SImple!
Just send us a few details – and a little information about what you're experiencing – and we'll call you to arrange a time for us to come out and perform a thorough visual mould inspection.
Our initial (visual) inspections are provided free of charge and you are also under zero obligation to use our mould remediation services.
This website is secure, so your personal information is safe and we never share, sell or trade it with any third parties.
We look forward to hearing from you!